Acción Social: Colombia en Acción
User Interface Design
Acción Social is a department from Colombia's Presidency which works towards the goal of abolishing poverty and inequality within the country, specially the most affected areas by the inner guerilla conflict.

Colombia in Acción was planned to be a website for the people to get in touch with the organization, get news, updates, events and the ability to take action in order to create a better country.

The U.I. design clearly tries to capitalize on all these aspects by giving relevance to a series of icons that become an integral part of the brand, and have been designed to be easy to understand and remember. The use of colors have been planned to be reminiscent to the colombian flag, in order to let the user feel like they're at home, and that whatever their situation may be, they'll find what they're looking for within this gentle mix of national colors.

You can check the actual website at www.colombiaenaccion.gov.co

The project was made on behalf of Startics, in conjunction with Somos Más Corporation.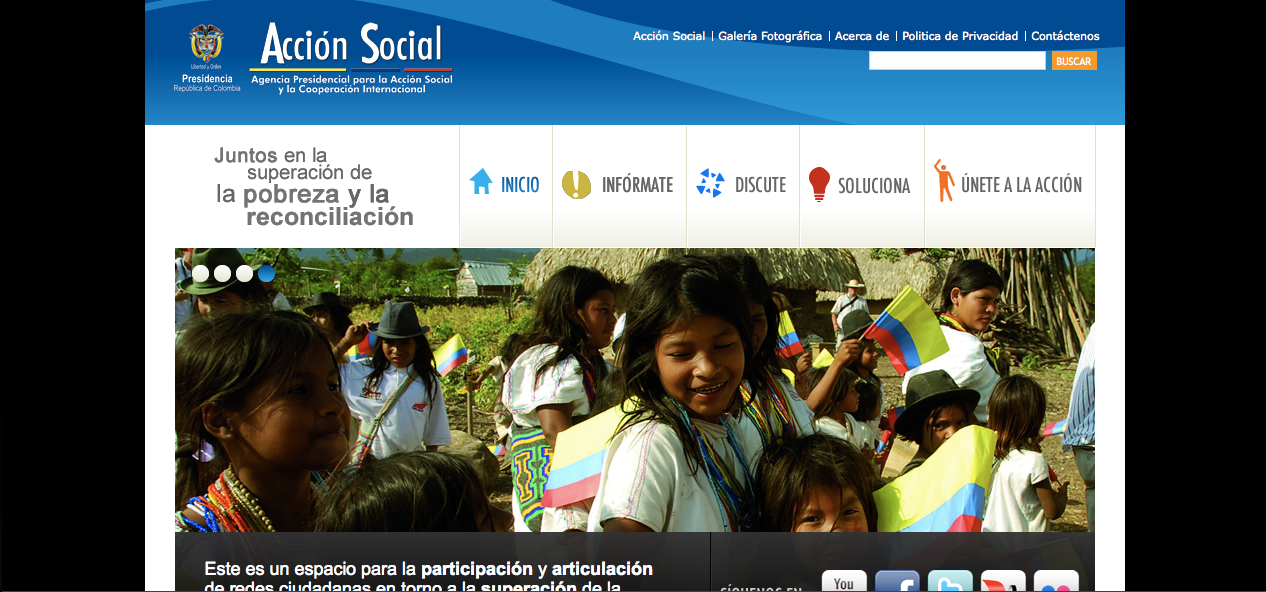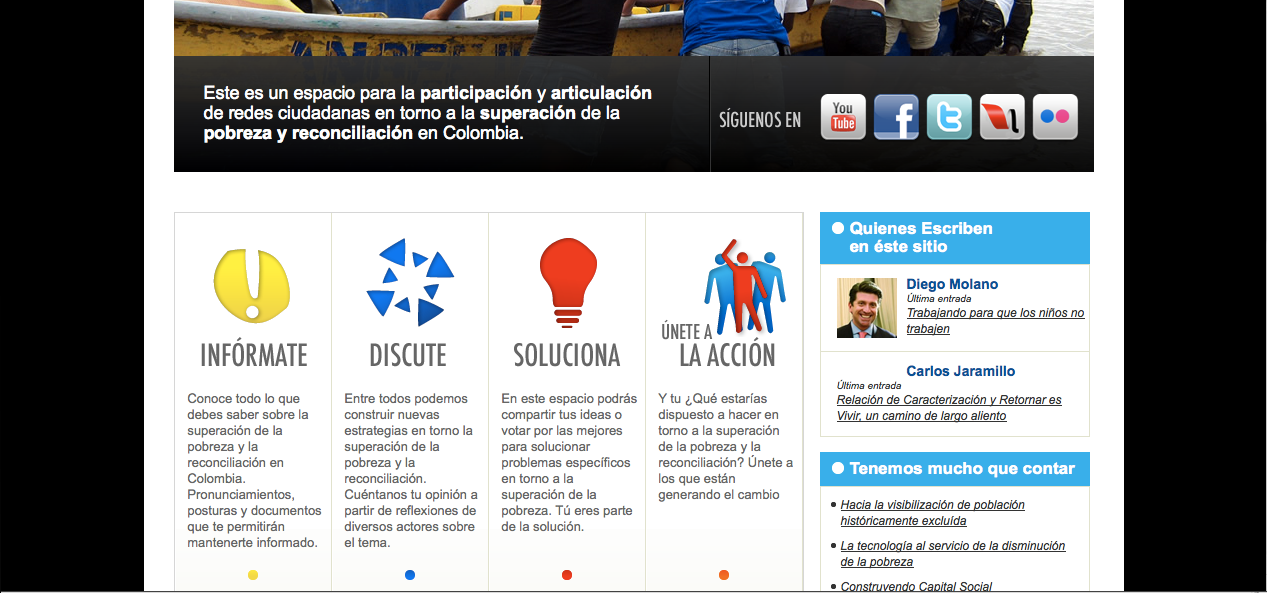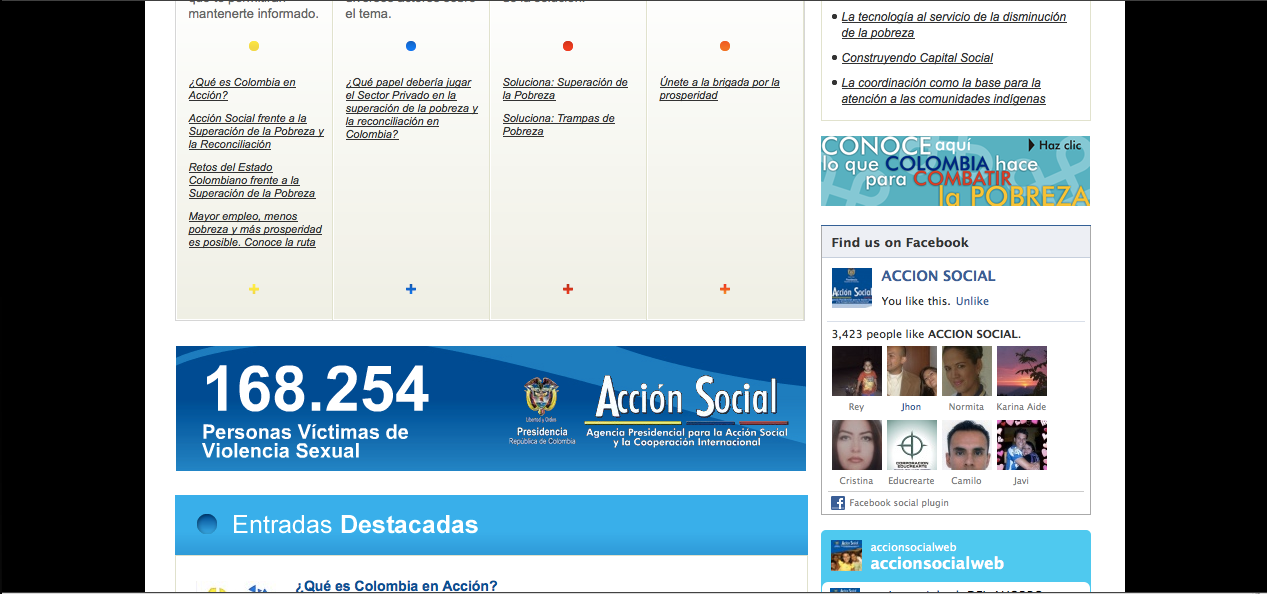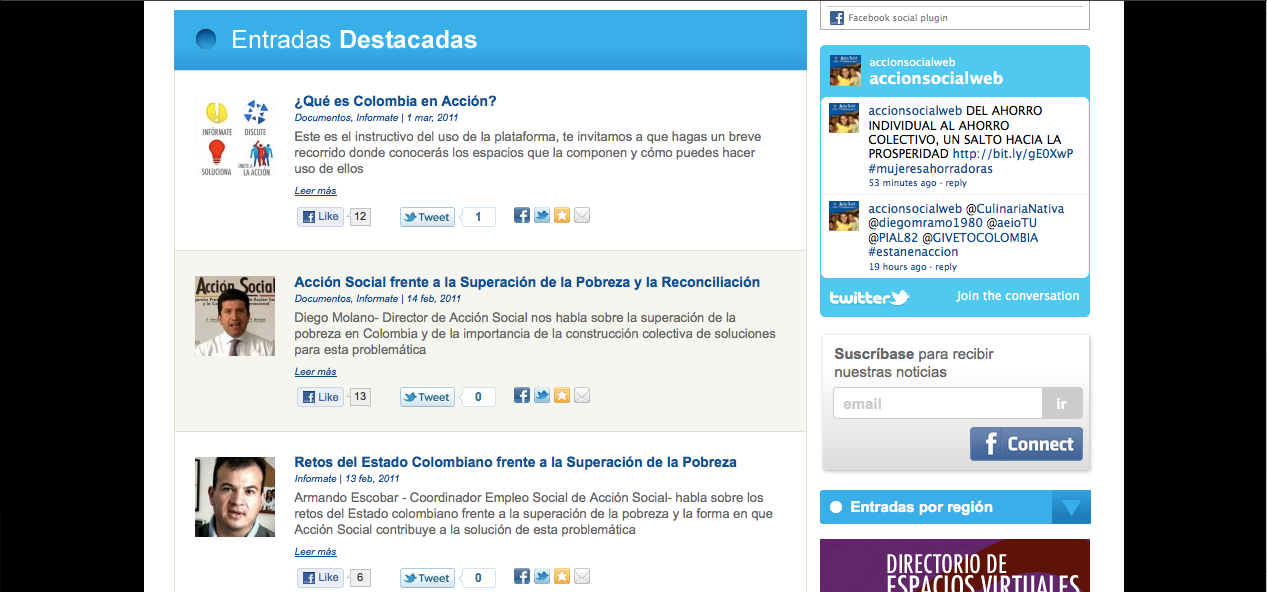 Inner Page 1 (Get Informed)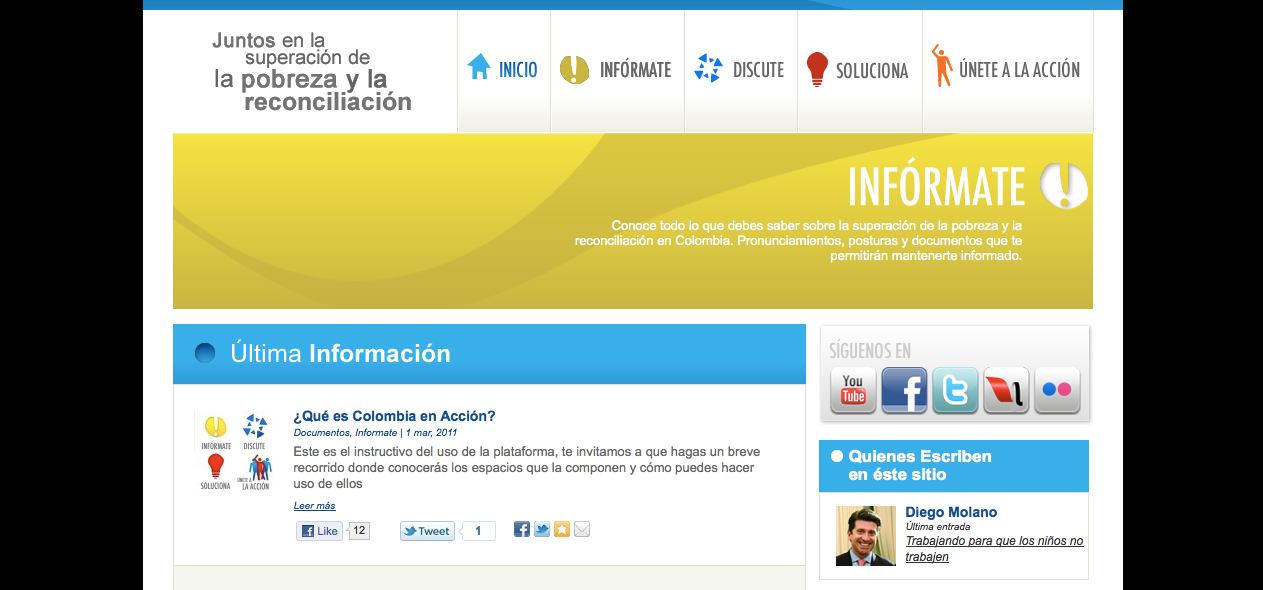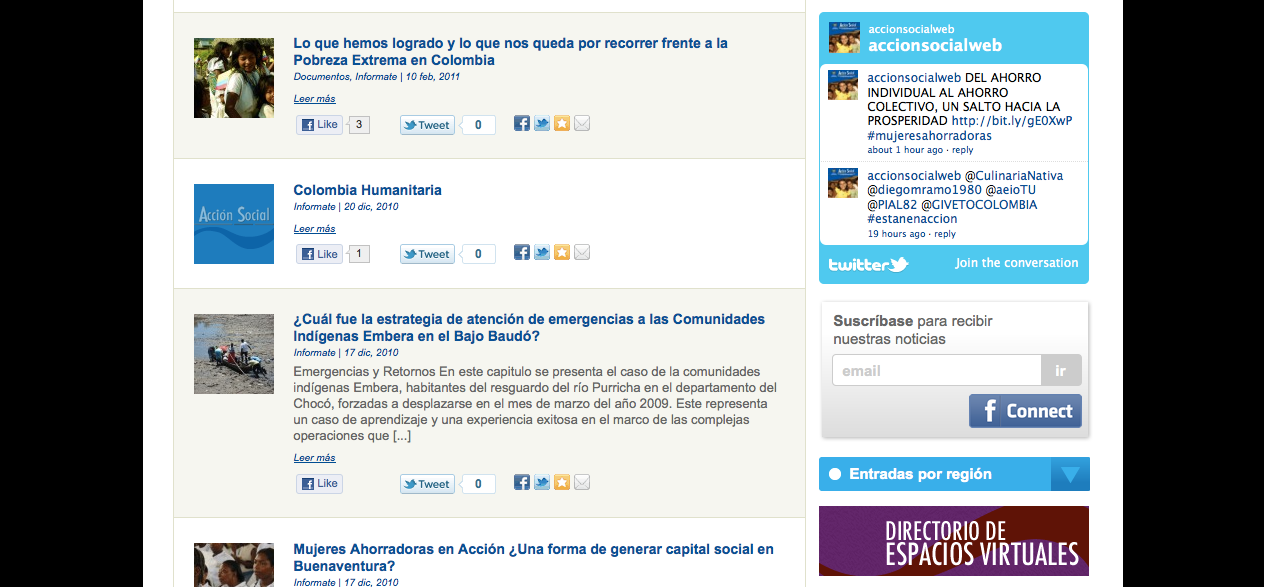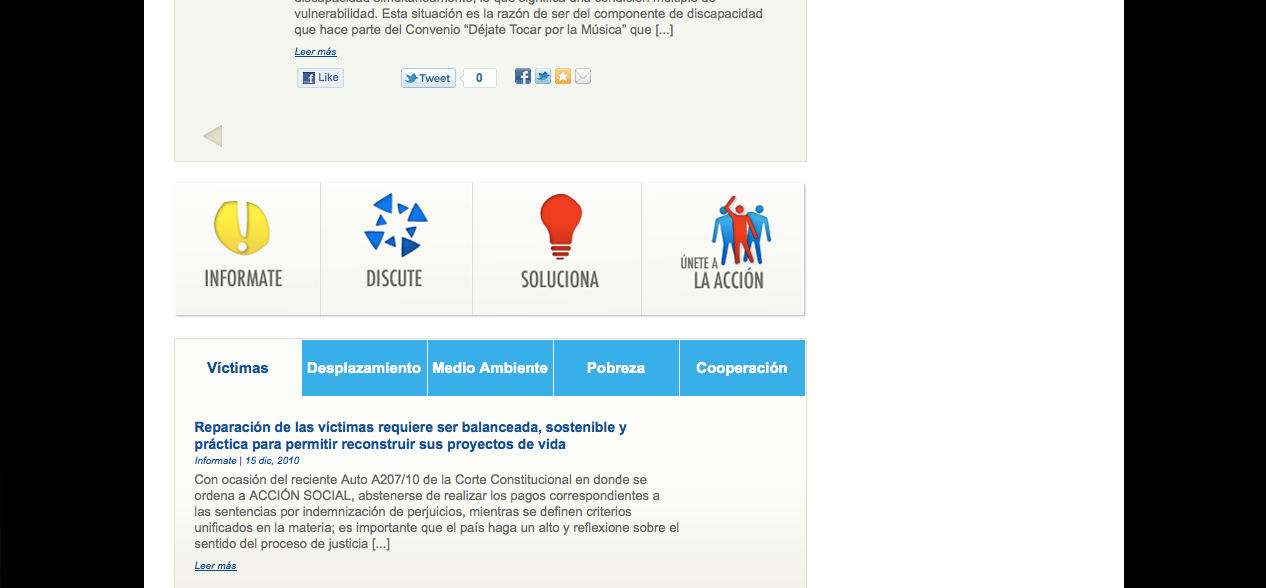 Inner Page 2 and 3 (Addressing and Join the Action)